Salzburger Wollstadel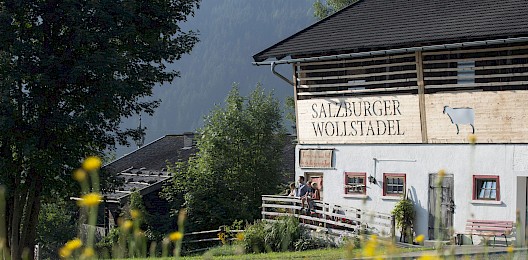 Contact information
At the Salzburger Wollstadel in Bramberg am Wildkogel in Hohe Tauern National Park Holiday Region, sheep's wool is processed with boundless craftsmanship, thought and care into beautiful products, which visitors are welcome to purchase.
Here at the "Stadel", you have the opportunity to buy handmade and contemporary knit jackets made from the wool of mountain- and Merino sheep, timeless slippers, warm hand-knitted caps, beautiful lifestyle accessories and much more. In addition, you can also order individually tailored knitwear items, which will then be created with loving attention to every detail.
And if you wish, you are welcome to take part in a felting course for big and small - a great experience for the whole family!
Stop by and allow yourself to be captivated by a wide selection of regional products. Who knows, perhaps you will also discover a gift or two for your loved-ones back home.