The genuine romance of Advent in the Wildkogel-Arena
Peaceful timeout in Neukirchen & Bramberg
Glide through the snow-covered countryside bundled up in the back of a horse-drawn sleigh. Saunter between carvings, pottery and homemade items at the Advent Market. Gather momentum on powder slopes and smooth-as-glass ice, followed by a convivial get-together: This is what Advent in the Wildkogel-Arena is all about.
You have certainly earned an extra portion of romance and peaceful reflection this Advent: Neukirchen and Bramberg will make your every wish come true. In our picture-book communities, Advent is still celebrated as you remember it from your own childhood: with countless gentle nuances and charming surprises.
 
Christmas markets in Neukirchen and Bramberg
Bramberger "Advent a de Berg": 09.12. + 10.12.2023
Neukirchen Advent: 15.12. - 17.12.2023
"Schreib's auf" Advent Reading at Tauriska Kammerlanderstall: 16.12.2023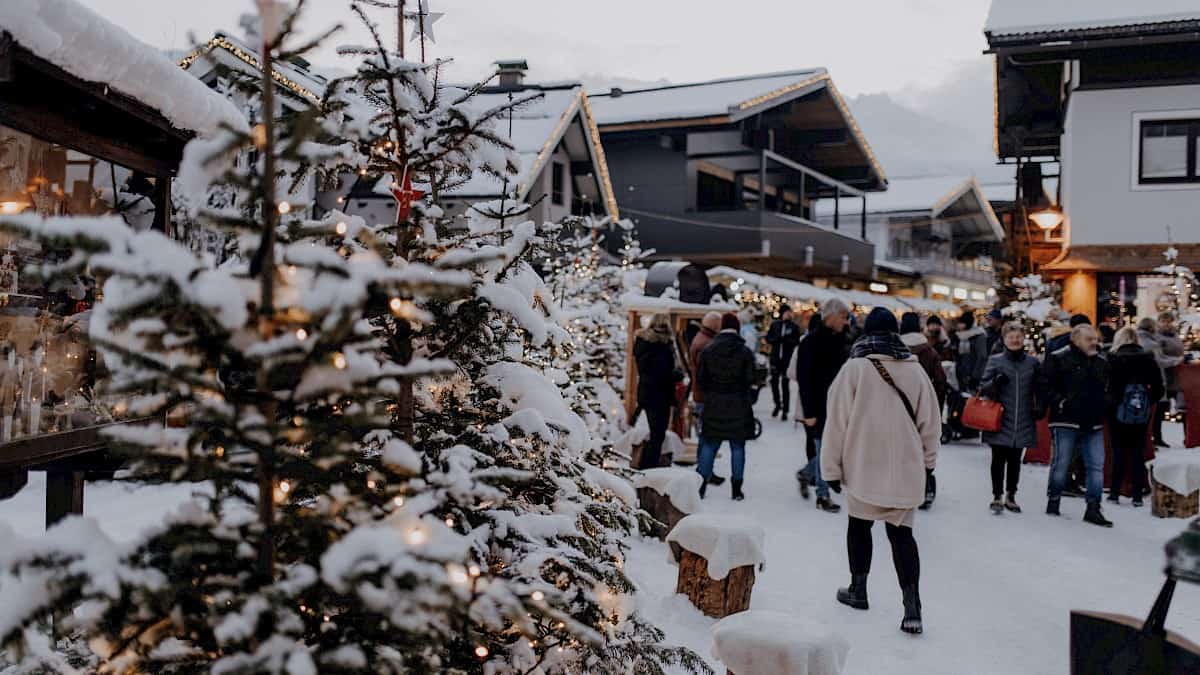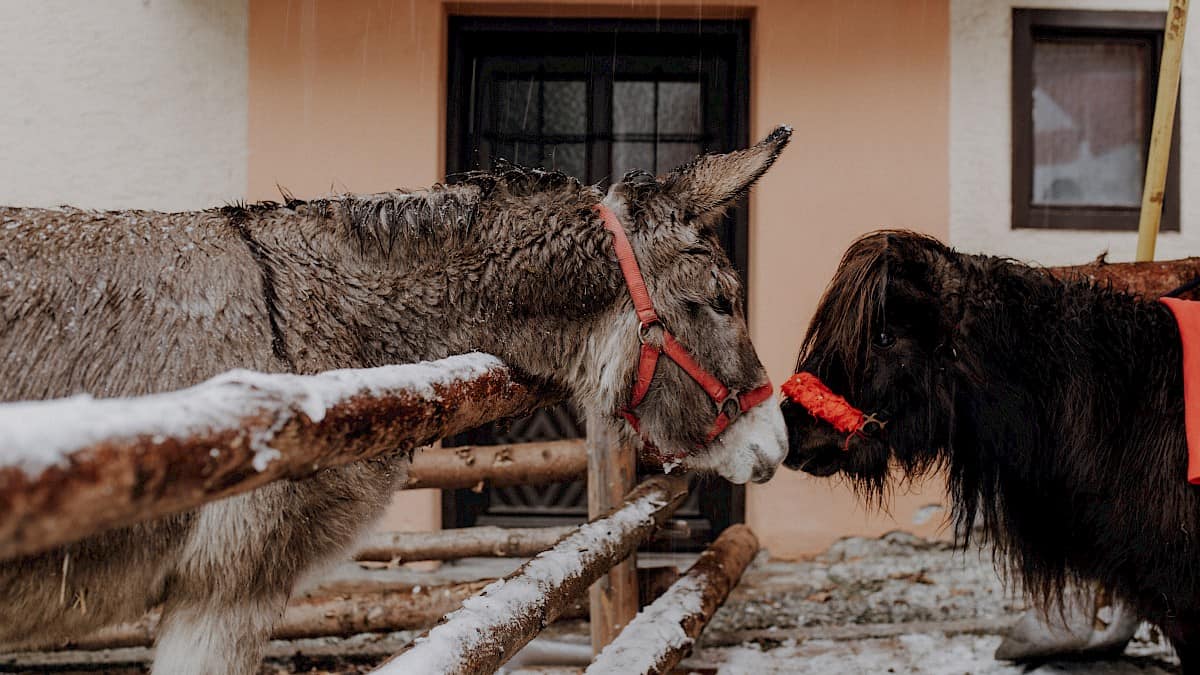 The captivating atmosphere of a Neukirchen Advent
Neukirchen Advent is completely committed to Pinzgau traditions and local arts & crafts. At the splendidly decorated Advent stands, you will be able to buy regional and homemade products, such as Advent floral arrangements, wooden toys and ceramics. Also a must: readings of Christmas stories and a visit to the donkey and goats in the small petting zoo. Yet another memorable experience in Neukirchen during the run-up to Christmas is a ride on a sleigh drawn by a pair of sturdy Noriker horses. Right along with the Advent Market, the skating rink in Neukirchen opens its shiny ice to the general public. Meanwhile, the Tauriska Festival concludes its year with a reading by literature group "Schreib's auf". At the Kammerlandstall, for the better part of an hour, the audience will be rapt by the silence and joyous expectation of the season. Christmas hikes and concerts likewise promise a festive atmosphere like in the olden days.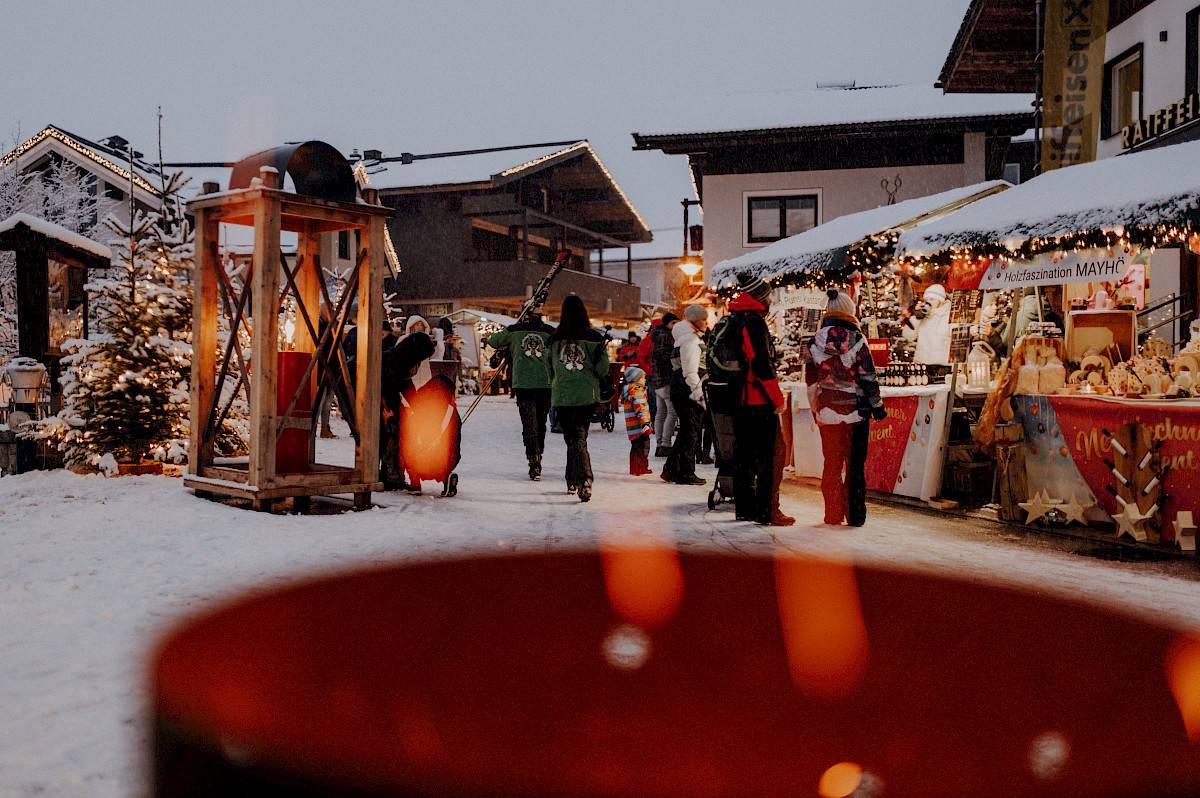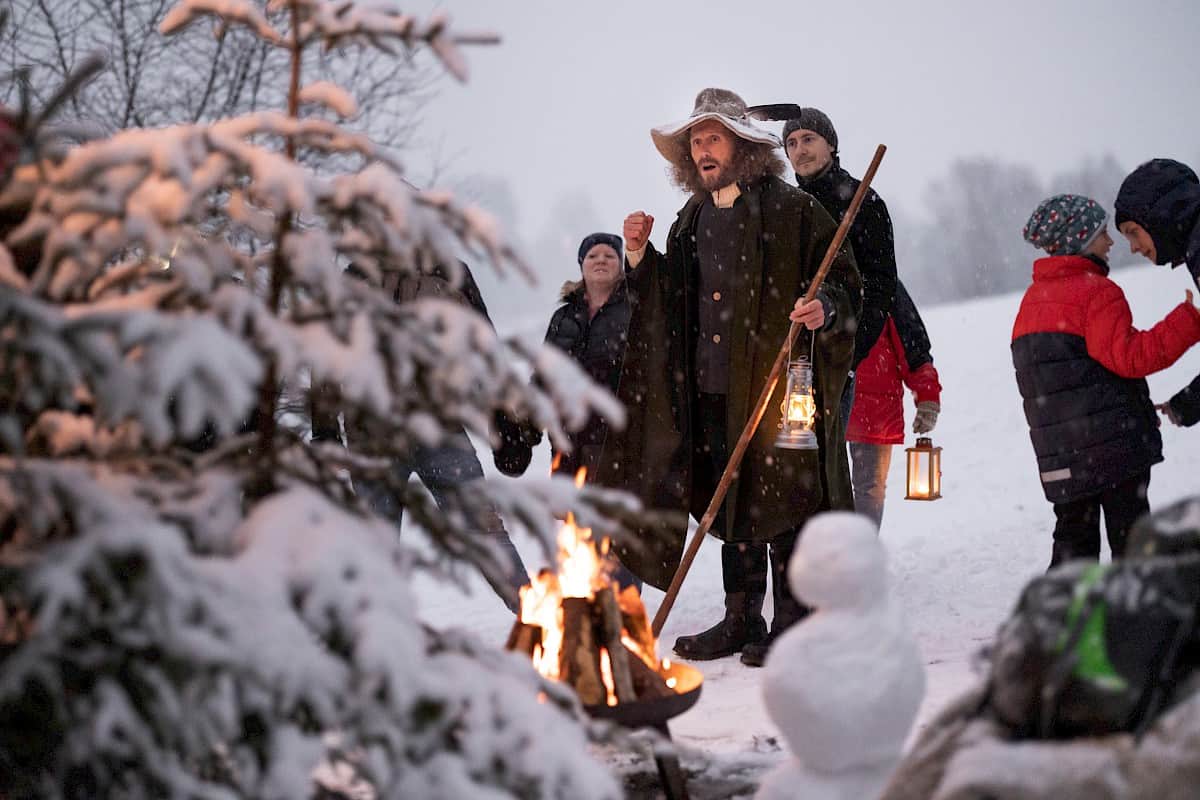 "Advent a de Berg" in Bramberg
In Bramberg, they celebrate a "slightly different" Advent that features glass artistry and Christmas Nativity scenes. The "Advent a de Berg" next to the village pavilion in Bramberg draws true fans of folk music. The well-known ensembles Zellberg Buam and Tauernecho provide the perfect Christmas accompaniment to the typical Pinzgau specialties that are served. For a touch of warmth, pay a visit to the Salzburger Wollstadel. There, you will learn about incense-burning rituals as well as how wool from mountain sheep is knitted and felted. Gazing on the locally produced house slippers, shawls, pullovers, gloves, cushions and felt hats, you will gain a true appreciation for the value of authentic regional craftsmanship. Tip: In the Wilhelmstall at Bramberg Museum, every autumn the local Fruit & Garden Society  presses its own apple juice. At the Advent Market, you should definitely try the Bramberg Apple Punch and those delicious fried apple rings known as Apfelradl.