Cycling and mountain biking in the Wildkogel Arena
From leisurely cycling to challenging mountain biking
An astonishing 800 km of mountain bike tours, accompanied by amazing views of the mighty glaciers between the Grossglockner and Grossvenediger, guarantee pure biking enjoyment and adventure in the Hohe Tauern National Park Holiday Region.
Aside from numerous mountain bike trails you can explore on your own, there are also lots of guided tours that allow you to discover the nature surrounding Neukirchen and Bramberg by mountain bike with the help of a guide. Tours range from leisurely rides for families along the Tauern Bike Path and routes that are ideal for E-bikers, to challenging climbs that demand you push your physical conditioning to the max.
Top for (E-)Bikers
The bike trail that runs from Neukirchen via the Gensbichl valley station to the mountain terminal of the Wildkogelbahn. This trail provides the final link in a chain of uninterrupted biking enjoyment from Neukirchen and Bramberg to the top of the Wildkogel and back again. 
The maximum gradient of this trail is 13%. E-bikers will find a restaurant at the mountain terminal of the Wildkogelbahn with a battery recharging station – so, enjoy a well-earned refreshment break as the battery for your E-motor quietly recharges.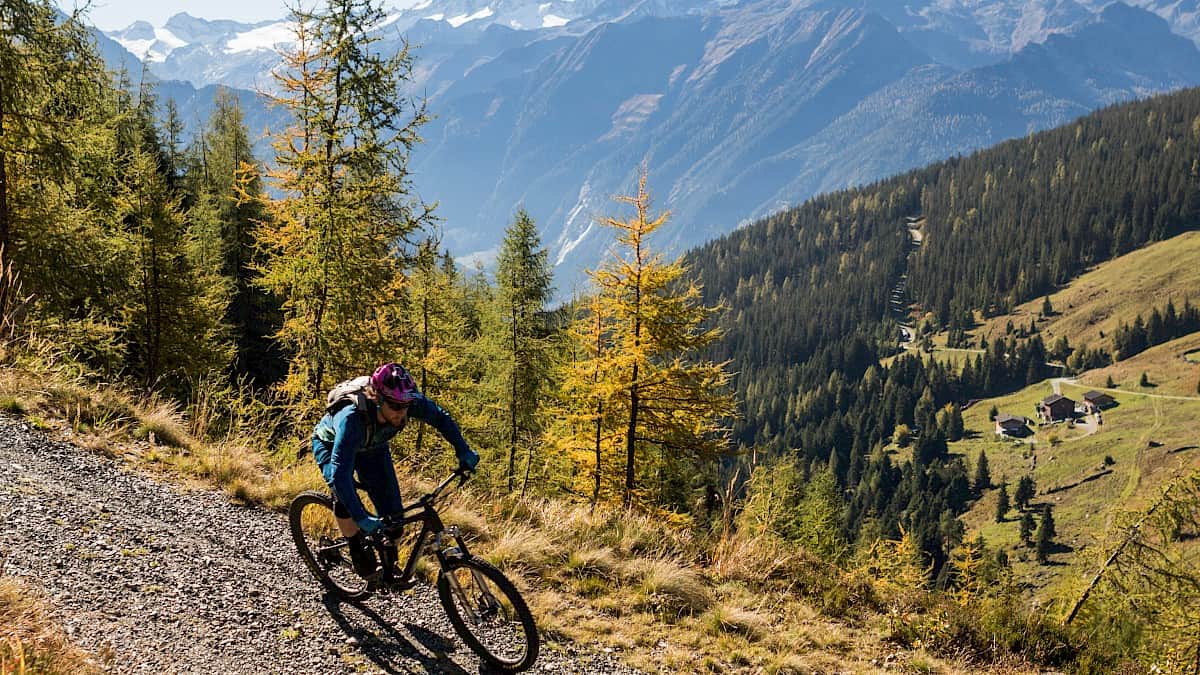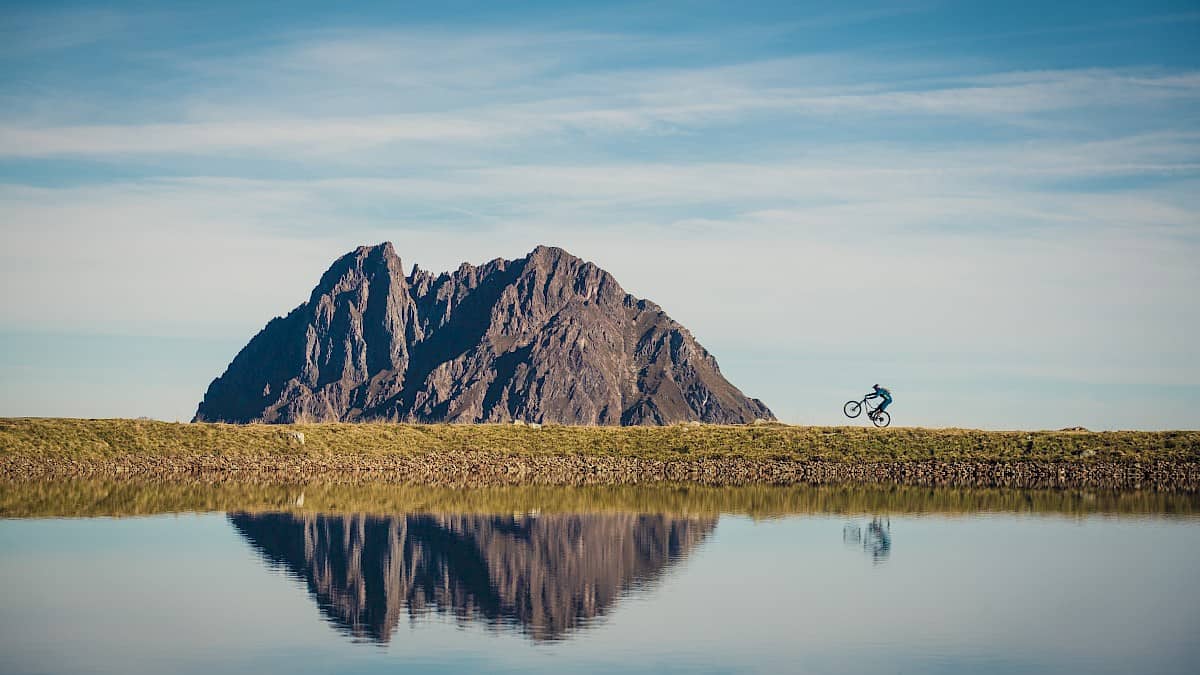 Trains on the Pinzgauer Lokalbahn line are the perfect companion for all bike fans! During biking season from May to October, enjoy the convenience of riding the train with your bike all the way to Krimml, which is the starting point for the popular Tauern Bike Path. Bikers can also take the train in the direction of Zell am See.
If you plan to bring your bike with you, reservations are required. Simply call the reservation hotline: +43 6562 40600
Difficulty of bike routes
The signs give you a clear indication of how difficult the bike route is. When deciding on a tour, do not overestimate your abilities, putting yourself and others in potential danger.  The various mountain bike tours are divided into three categories, with the pictograms displayed on a color-coded background.
Easy (blue): Somewhat shorter, not too steep bike routes. A good surface, no out-of-the-ordinary danger zones, or danger zones are clearly marked with signs. Blue routes are family-friendly and can also be ridden by children. Routes are up to 30 kilometers long, fewer than 600 vertical meters, with a maximum 10% gradient.
Intermediate (red): Medium-distance routes, occasionally with steeper sections. Surface conditions require mountain biking equipment. Expect to encounter winding, occasionally confusing stages that require good biking skills. Steep terrain is not secured, there are no safety features to prevent falling. Routes are up to 60 kilometers long, fewer than 1500 vertical meters, with a maximum 17% gradient.
Difficulty (black): Long and/or steep routes. Even more difficult than the intermediate trails. Good mountain biking gear is a must, as is a cautious and adaptive riding style. Steep terrain is not secured, there are no safety features to prevent falling. Routes are over 60 kilometers long, more than 1500 vertical meters, with a maximum gradient over 17%.