Hiking in Untersulzbach valley
Who knew being active in the fresh air could be this beautiful!
Untersulzbachtal Valley in the Wildkogel Arena, with its natural monument - Untersulzbachtal Waterfall - and its beautiful forests, is an idyllic landscape just waiting to be explored by hikers. Hochfeld Mine, which is also located in Untersulzbachtal, also gives you the opportunity to learn more about the geological riches of the Hohe Tauern mountains.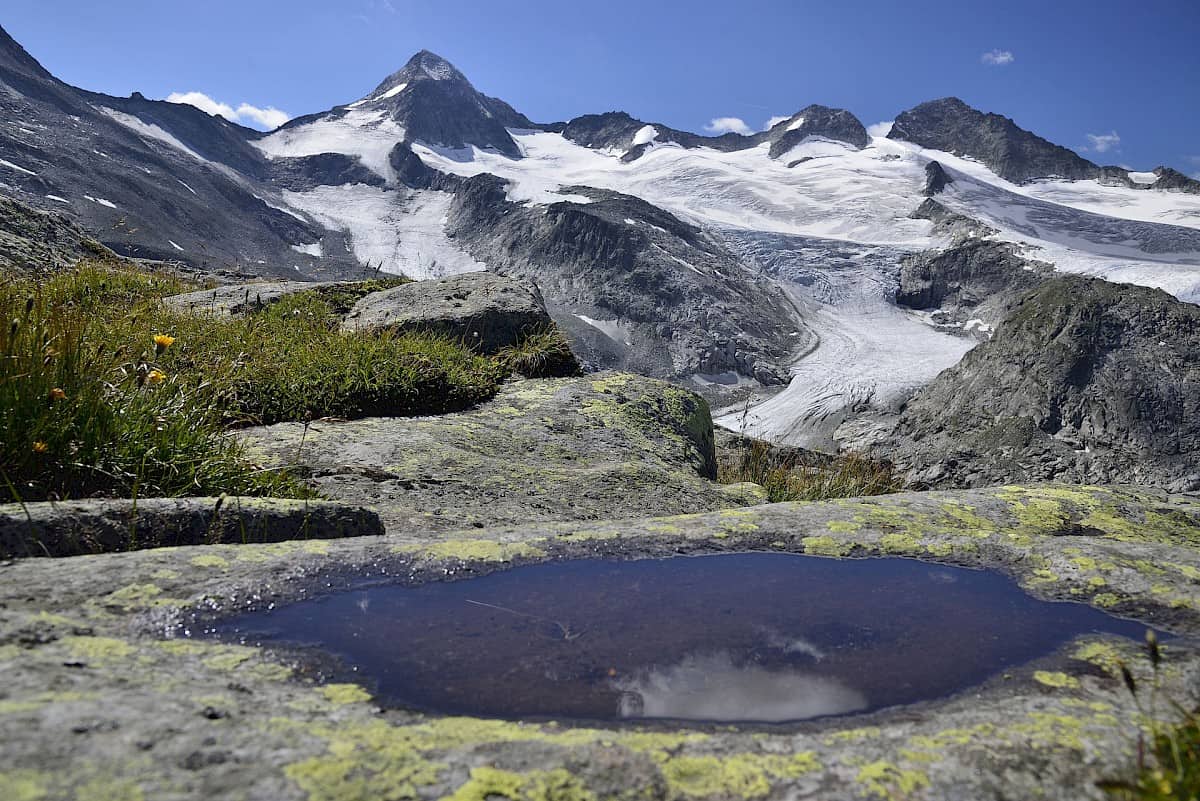 Sulzbachtäler, a world wilderness area:
The Sulzbachtäler – encompassing more than 6700 hectares, 17 glaciers and 25 three-thousand-meter peaks – is an internationally recognized protected wilderness area. This designation was awarded subject to strict worldwide criteria by the International Union for Conservation of Nature.    
Upper and Lower Sulzbachtal are characterized by glaciers, glacier forefields, glacial streams and 3000-meter peaks. The highest point of this wilderness area is the 3657 m tall summit of the Grossvenediger, the highest mountain in Salzburg. Within the wilderness area, there are more than 25 summits over 3000 m above sea level along with 17 glaciers. Elevations rise from approximately 1400 m all the way up to 3657 m above sea level.
This area is species-rich, providing a habitat for Ibex, chamois, marmots, bearded vultures and more. Those areas that have been yielded up by the glaciers are especially interesting, since they are essentially wilderness in its purest form.
Taxi into the Untersulzbachtal
Tel. +43 664 9861041
To the Schaubergwerk Hochfeld and to the Stockeralm
Travel times to agreement
Hütten im Untersulzbachtal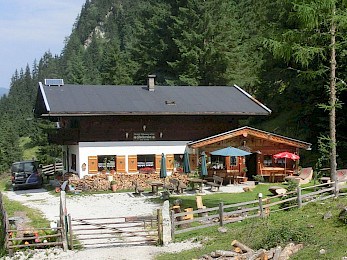 Contactinformation
1.280 m
Untersulzbachtal
Gotthard & Christina Kaiser
Stockeralm
Beautiful view of the Kleinvenediger and base for numerous hikes to the glacier as well as via the Bettlersteig to Obersulzbachtal.
Access
The hut can be reached from Neukirchen in the direction of Untersulzbachtal. A hut taxi is also offered, if desired.
Amenities
Hut for up to 12 people, 1 WC, shared shower facilities.
Miscellaneous
The Stockeralm offers breakfast and hot meals throughout the day (including specialties featuring wild game). Numerous hiking paths head straight out from the hut, including hikes to the glacier and over the Bettlerscharte to Obersulzbachtal.
Rooms rented out in summer, reachable by mountain bike, hunting opportunities, 7 km from the town center.