Hiking and pleasant refreshment breaks in Trattenbachtal and Dürnbachtal
Pure enjoyment in the Kitzbühel Alps
Trattenbachtal and Dürnbachtal valleys are located in the Kitzbühel Alps. Here you find many rustic huts, on the terraces of which you can not only enjoy the sunshine, but also incredible panoramas of the Hohe Tauern peaks. So, why not combine a hike in Trattenbachtal and Dürnbachtal with a delectable stop for delicious refreshments?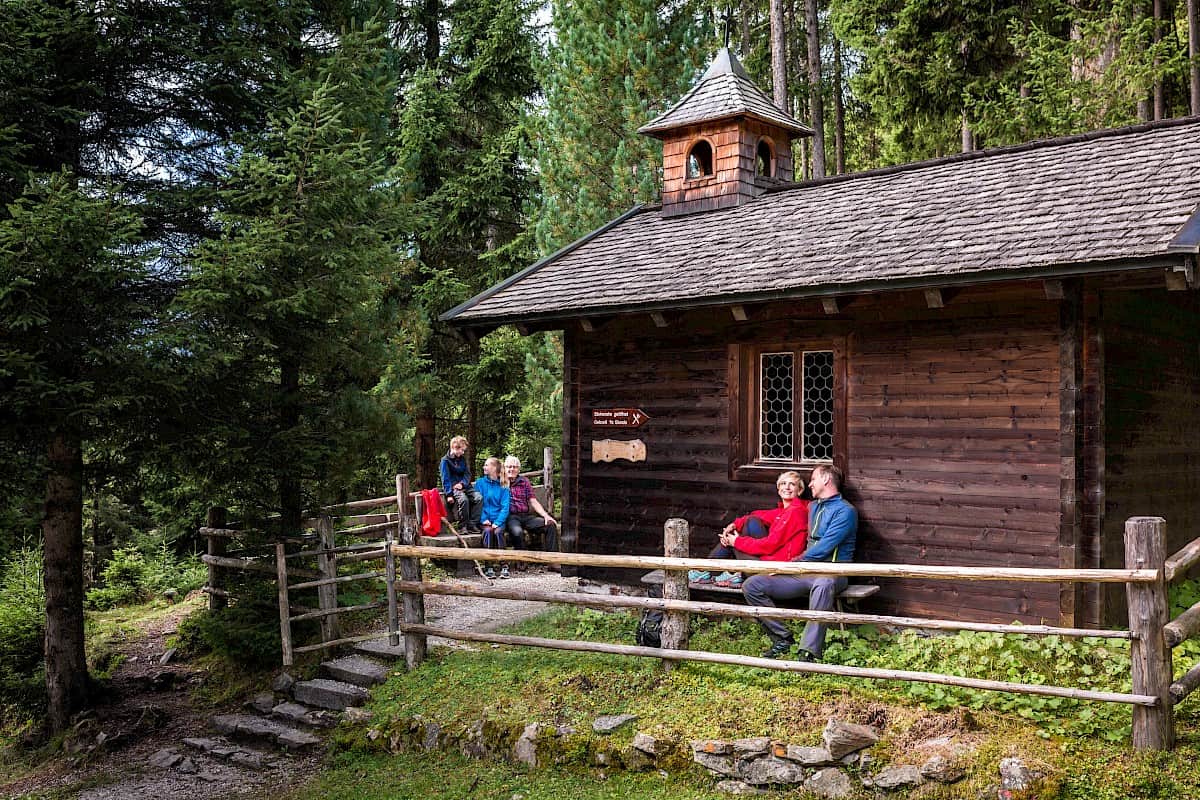 Taxi into the Trattenbach- and Dürnbachtal
Tel. +43 664 2211824
From the village center of Neukirchen to the fork Trattenbachtal and to the Steineralm
Departure Mittelschule Neukirchen: 10:20 am and 1:55 pm
Return: 2:45 pm and 5:20 pm
Pre-registration is essential!
Huts in Trattenbachtal & Dürnbachtal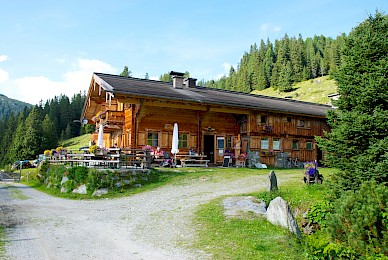 Contactinformation
1.650 m
Trattenbachtal
Johann Bräuer
Sonntagalm
Rustic hut with abundant use of light woods. Great views of Hohe Tauern National Park and the Kitzbühel Alps.
Open from mid-June until mid-September.
Contactinformation
1.732 m
Trattenbachtal
Johann Kröll
Trattenbachalm
From the parking area by Alpengasthof Rechtegg, your path takes you through Trattenbachtal valley to the alpine pastures surrounding the  Niederkaseralm (abandoned).
Here, the trail gets steeper. Passing a waterfall, you will come to an expanse of high moorlands.
At the point where the Hintalgraben joins the Trattenbach, you will make a left towards the Trattenbachalm.
Open from mid-June until mid-October.
Contactinformation
1.595 m
Dürnbachtal
Martin Wanger
Steineralm
Your hosts at the Steineralm have been offering heartfelt hospitality for more than 40 years. A family business with a personal atmosphere.
Unique views of the mountain world surrounding the Grossvenediger.  
Open from the beginning of June until the end of September.
Steiner-Hinteralm
Very warm and friendly mountain hut in upper Dürnbachtal.
Recharge your batteries with hearty products from their own hill farm.