Mountain Bike Trails in the Wildkogel Arena
Exploring the high mountains by bike
Magical mountain bike trails are just waiting to be discovered in the alpine hiking areas of the Wildkogel. That said, one thing is assured: You are certain to be captivated by the incredible scenery that accompanies you as you enjoy your outdoor sporting adventures.
Marvelous bike paths lead through the valleys of the National Park, for example into Habachtal – a "gem" of a valley – into Ober- and Untersulzbachtal, as well as to Krimmler Achental, home to the tallest waterfalls in Europe. Hop onto your saddle and pedal towards the sun: the apt motto for bike tours in our three sunniest valleys –Mühlbach-, Dürnbach- and Trattenbachtal.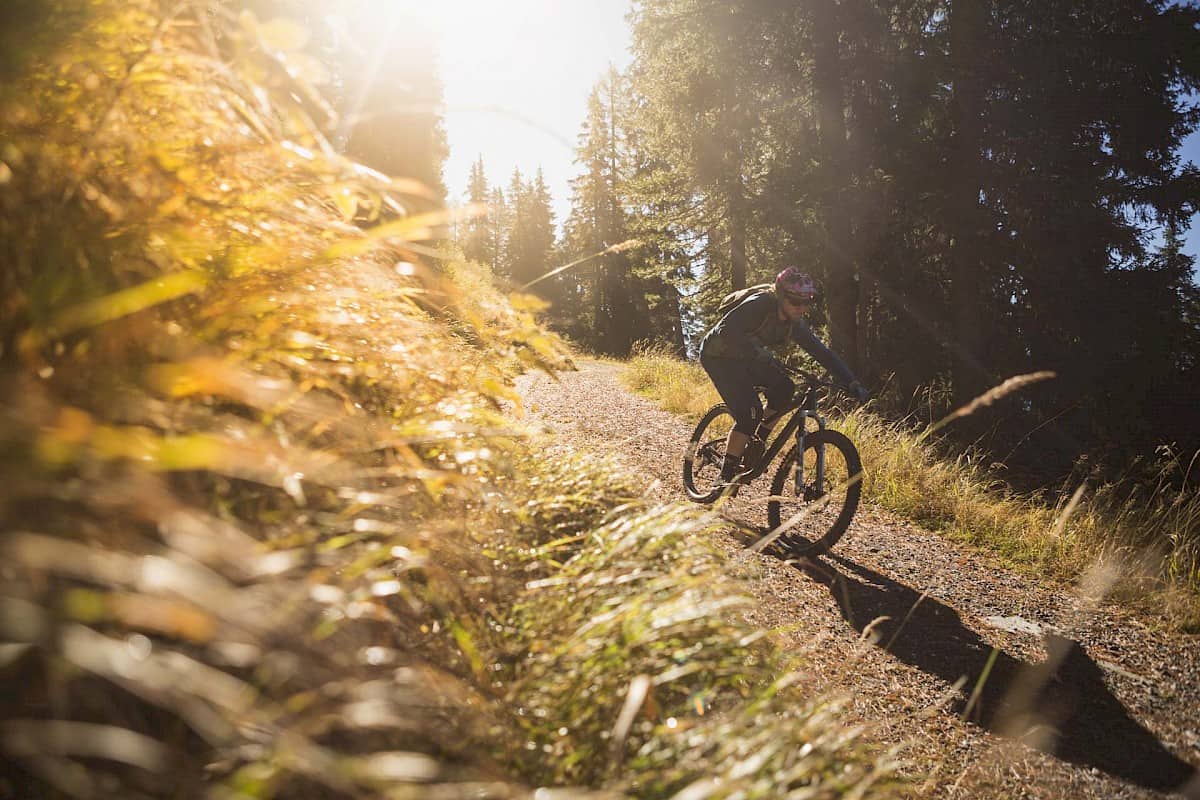 New for (e-)Bikers
The bike trail that runs from Neukirchen via the Gensbichl valley station to the mountain terminal of the Wildkogelbahn. This trail provides the final link in a chain of uninterrupted biking enjoyment from Neukirchen and Bramberg to the top of the Wildkogel and back again. 
The maximum gradient of this trail is 13%. E-bikers will find a restaurant at the mountain terminal of the Wildkogelbahn with a battery recharging station – so, enjoy a well-earned refreshment break as the battery for your E-motor quietly recharges.