Snow Tubing in Wildkogel-Arena Neukirchen & Bramberg
Snowy fun for the whole family next to Wennser Glacier in Bramberg
Even as they hand out the snow tubes, you begin to feel a few butterflies fluttering in your stomach. The excitement increases, as you trudge to the start of the tubing hill next to Wennser Glacier Family Ski Lift in Bramberg.
And then, it's time to get yourself comfortable on the tube, before zooming down the 250-meter-long track – great outdoor fun for the whole family!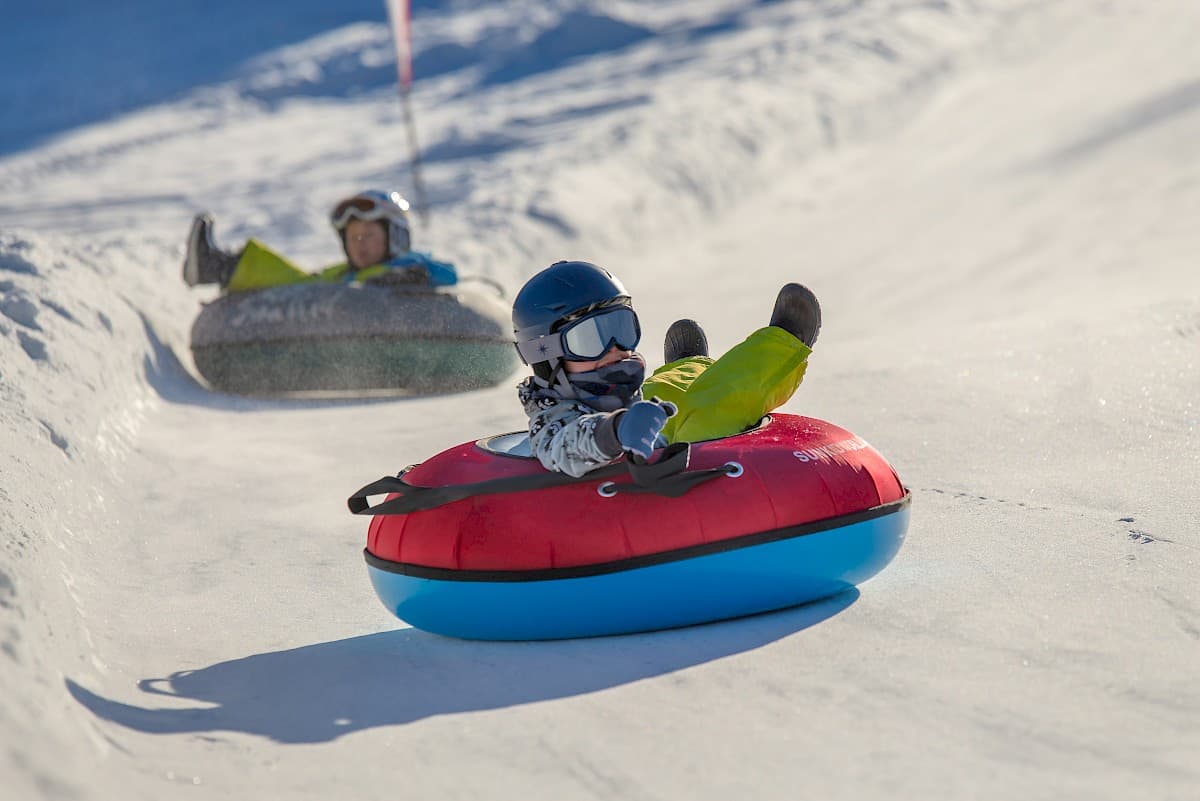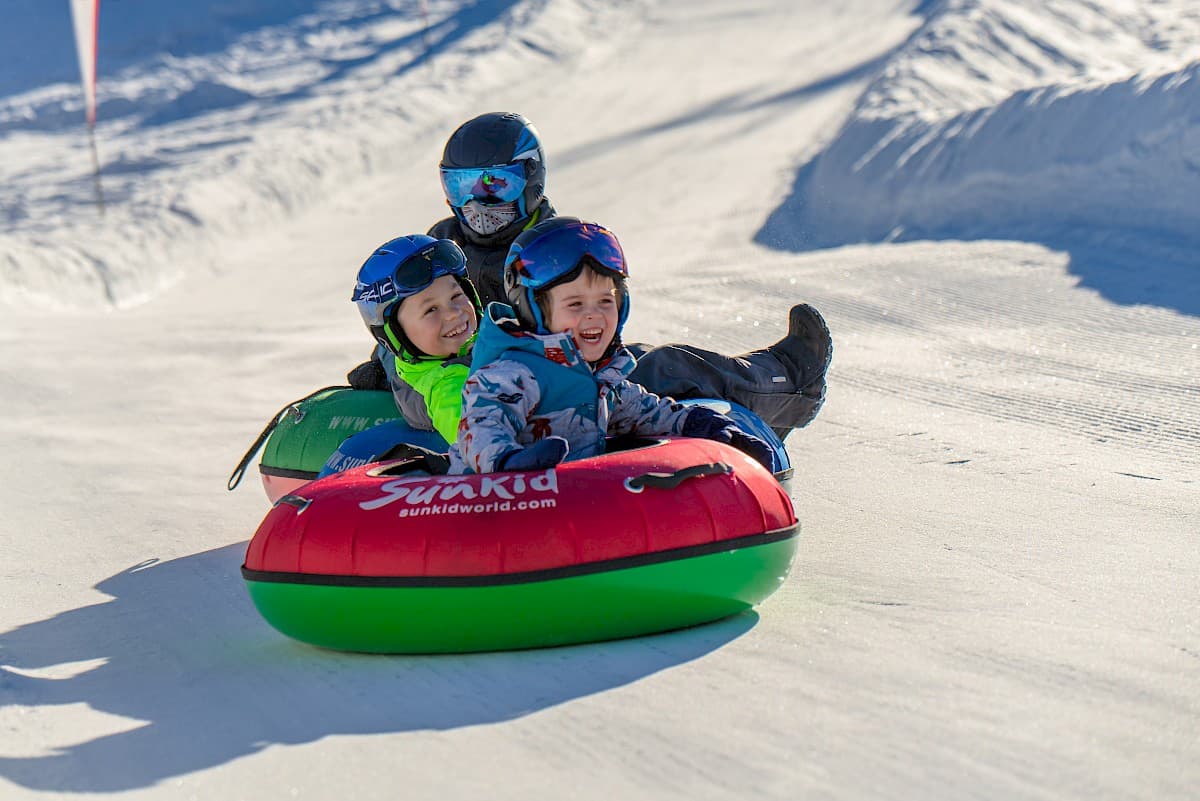 Depending on snow conditions, the tubing track is open at the same time as the Wennser Glacier Lift, from 9 a.m. to 4 p.m.
Tubes can be rented right there.
Fee: person/hour € 4.00 
From mid-December to mid-March, every Monday we offer a torchlight hike to Wennser Glacier, where you will then be able to show off your speed and skills in snow-tubing races.