Hiking in Obersulzbach valley
Hiking in the Hohen Tauern
In Obersulzbachtal, a side valley that belongs to Neukirchen am Grossvenediger, you are greeted by a great selection of hikes. Aside from the Venedigerweg, a family path with adventure-packed play areas for children, and the imposing Glacier Path, you will also be able to set out on an expedition to the top of the Grossvenediger, the highest of the Salzburg peaks. During your hike in Obersulzbachtal, you can look forward to an impressive natural spectacle.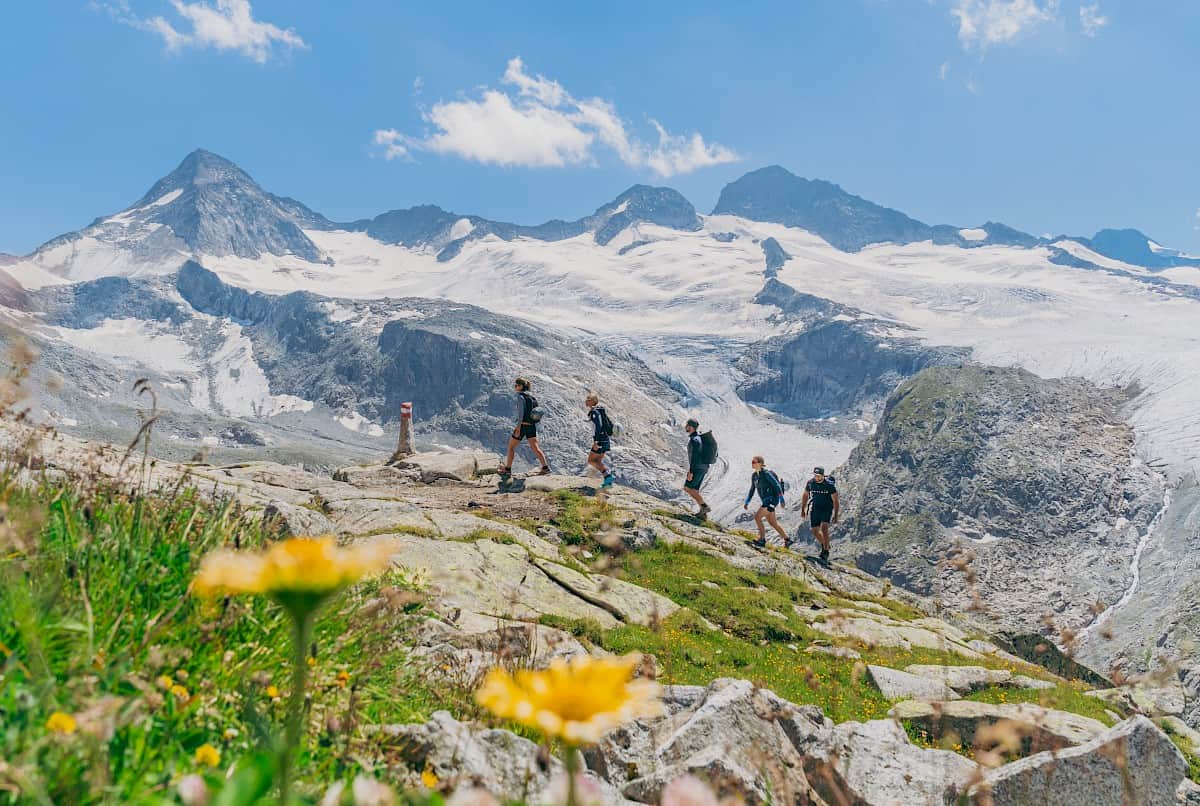 Sulzbachtäler, a world wilderness area:
The Sulzbachtäler – encompassing more than 6700 hectares, 17 glaciers and 25 three-thousand-meter peaks – is an internationally recognized protected wilderness area. This designation was awarded subject to strict worldwide criteria by the International Union for Conservation of Nature.
Upper and Lower Sulzbachtal are characterized by glaciers, glacier forefields, glacial streams and 3000-meter peaks. The highest point of this wilderness area is the 3657 m tall summit of the Grossvenediger, the highest mountain in Salzburg. Within the wilderness area, there are more than 25 summits over 3000 m above sea level along with 17 glaciers. Elevations rise from approximately 1400 m all the way up to 3657 m above sea level.
This area is species-rich, providing a habitat for Ibex, chamois, marmots, bearded vultures and more. Those areas that have been yielded up by the glaciers are especially interesting, since they are essentially wilderness in its purest form.
Taxi into the Obersulzbachtal
Tel. +43 664 9166718 (Berndlalm-Taxi)
Tel. +43 720 920 444 (Kürsinger Shuttle)
From Parkplatz Hopffeldboden to the Berndlalm, Postalm and Materialseilbahn
Pre-registration for the individual taxi operators is essential!
Berndlalm
Almgasthof Berndalm is a popular destination for hikers and mountain bikers. The Berndlam is a base for hikers to the Seebachsee, Foiskarsee, the Kürsingerhütte and even to the Grossvenediger!
Open from the beginning of May until mid-October.
The Berndlalm can also be reached using the Valley Taxi.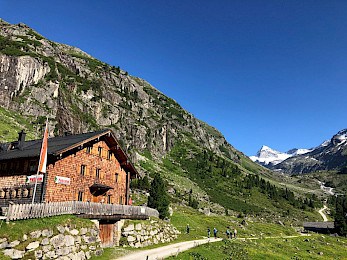 Contactinformation
1.699 m
Obersulzbachtal
Familie Pichler
Postalm
You can reach the Postalm either on foot, by mountain bike, or in the comfort of one of the Valley Taxis.
From there, you will be able to enjoy glorious views of the Grosser Geiger, one of the most beautiful valley heads in the Hohe Tauern range.  
Open 14 days before Easter (for ski tourers) until mid-October.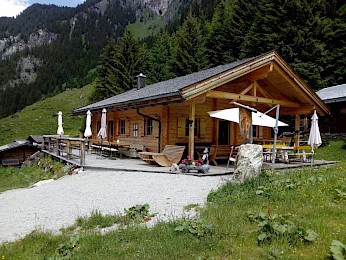 Contactinformation
1.415 m
Obersulzbachtal
Familie Blaikner
Kampriesenalm
The Kampriesenalm in Obersulzbachtal was opened in 2013 and stands right next to the Venedigerweg.
It takes about 1.5 hours to hike from the Hopffeldboden car park to the Kampriesenalm.
The Blaickner family look forward to your visit.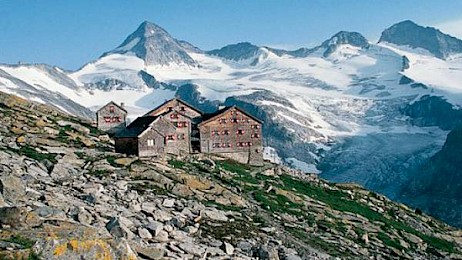 Contactinformation
2.548 m
Obersulzbachtal
Siegfried Karl
Kürsingerhütte
The Kürsingerhütte lies inside Hohe Tauern National Park, amid the glacial world of the Grossvenediger, at the foot of the Keeskogel above the Obersulzbachkees.
It is the base for numerous mountaineering tours in the Venediger Group. 
Open 14 days before Easter until the end of September.