Panorama- and Slide Path
The mountains are full of new ideas
The Panorama Path from the mountain station (elev. 2091 m) to the mid-station (1644 m) of the Wildkogelbahn promises one breathtaking view after another. As you make your way along this hiking trail, which takes about 1 hours to complete, we strongly suggest that you pause at regular intervals along the way: the sight of the snowcapped 3000 m peaks inside Hohe Tauern National Park, and of Salzburg's highest peak, the Grossvenediger (elev. 3657 m), is sure to inspire and energize you.
Guter Rutsch für die ganze Familie
Der Panoramaweg sorgt von der Bergstation bis zur Mittelstation der Wildkogelbahn für atemberaubende Perspektiven. Innehalten lohnt sich auf der rund 1-stündigen Wanderung an den aussichtsreichen Rast- und Kraftplätzen.
An der Mittelstation der Wildkogelbahn wartet das große Highlight: Mit dem Rutschenweg macht Wandern mit kleinen und großen Kindern richtig Spaß. Bis zum Gasthof Stockenbaum trifft man auf zehn Edelstahlrutschen mit 22 bis 53 Metern Länge. Auf Rutschmatten geht es hinein ins Rutsch-Vergnügen. Man verschwindet in Röhren, taucht in Mulden und flitzt über Wellen. Die Rutsche mit Freifalleffekt entlocket so manchen Überraschungsschrei.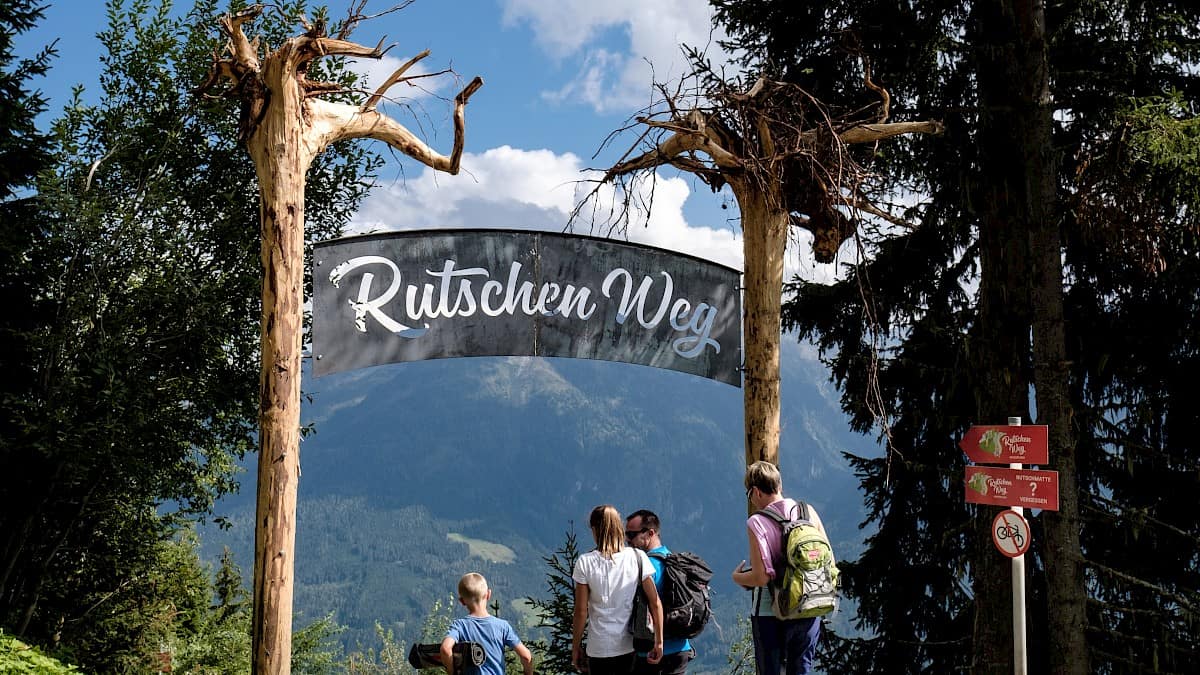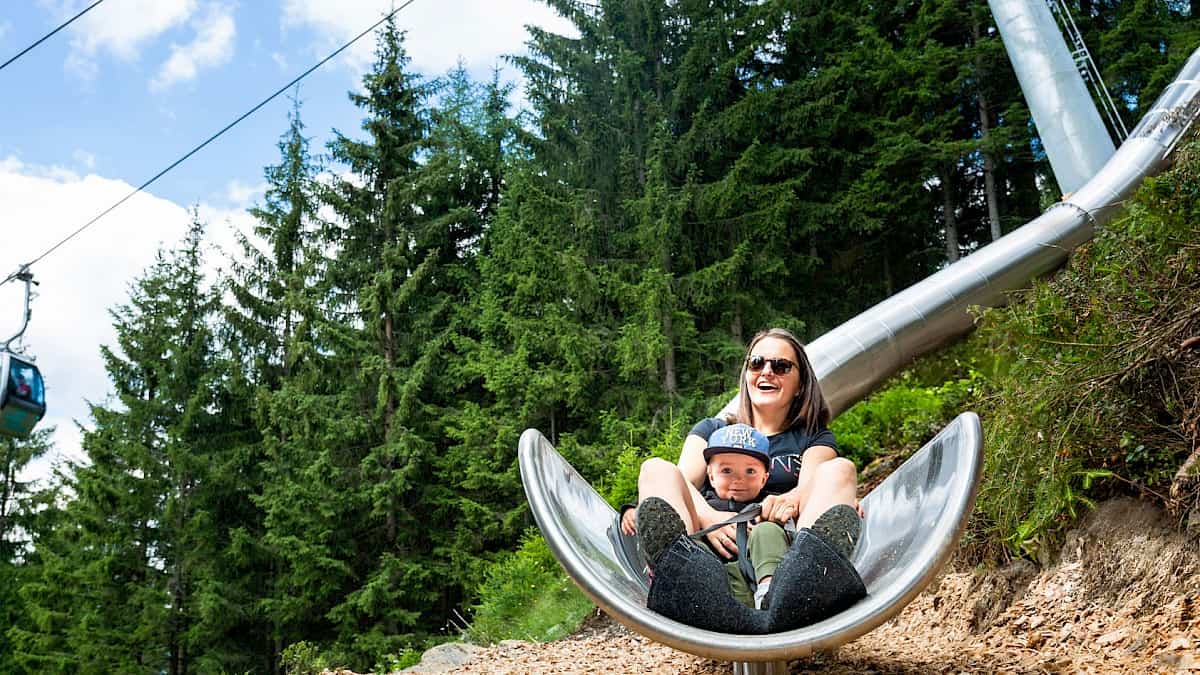 Gut zu Wissen
Die Benutzung des Rutschenweges ist mit einem gültigem Ticket der Bergbahnen kostenlos, geöffnet während der Betriebszeit der Wildkogelbahn.
Ein gemütlicher Wanderweg führt vom Gasthof Stockenbaum in ca. 45 Minuten wieder ins Ortszentrum von Neukirchen.
Rutschmatten-Verleih (obligatorisch) gegen eine Gebühr von € 2,00 pro Person bei der Mittelstation der Wildkogelbahn.
Rückgabe Gasthof Stockenbaum
Mindestalter: 6 Jahre, Mindest-Körpergröße 130 cm
Wanderbus Rutschenweg Neukirchen
Der Wanderbus bringt Sie vom Ende des Rutschenweges beim Gasthof Stockenbaum zurück nach Neukirchen zur Talstation der Wildkogelbahn.
Fahrzeiten:
12.30 - 17.30 Uhr während des Betriebes des Rutschenweges
Vor- und Nachsaison:
Kurzfristige telefonische Anmeldung vor Abfahrt am Ende des Rutschenweges
Hauptsaison:
Abfahrt im ca. 25-Minunten-Takt
Tarif: Erwachsene € 6,00, Kinder (6 - 14 Jahre) € 3,00 - mit der Nationalpark Sommercard kostenlos
Kontakt Wanderbus:
Busreisen Steiger
Tel.: +43 664 3578726