Panorama- and Slide Path
The mountains are full of new ideas
The whole family is on the move in the Wildkogel Arena. The extensive high-altitude hiking area with the Panorama and Slide Trail is easily accessible with the Wildkogel cable cars.
The Panorama Trail provides breathtaking perspectives from the top station to the middle station of the Wildkogel lift. It's worth pausing on the approximately 1-hour hike at the scenic rest and power spots.
At the middle station of the Wildkogelbahn the big highlight is waiting: With the slide path hiking with small and big children is really fun. Up to the Stockenbaum Inn, you'll encounter ten stainless steel slides ranging from 22 to 53 meters in length. On slide mats it goes into the slide pleasure. You disappear into tubes, dive into troughs and whiz over waves. The slide with free-fall effect elicits many a scream of surprise. 
Good slide for the whole family
The impressive panorama of the Wildkogel is perfectly set off on the Panorama Trail and the Slide Trail. Along the family-friendly hiking trails, you can enjoy the view of the snow-covered three-thousand-meter peaks of the Hohe Tauern National Park and Salzburg's highest peak, the Großvenediger at 3,657 meters.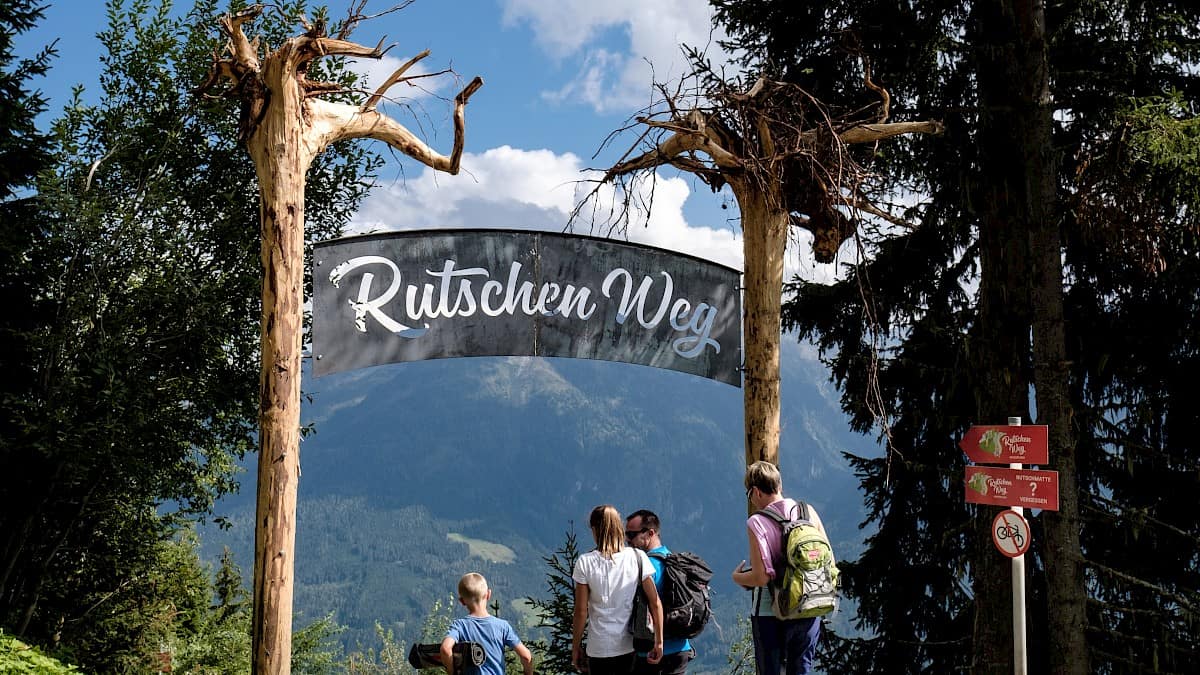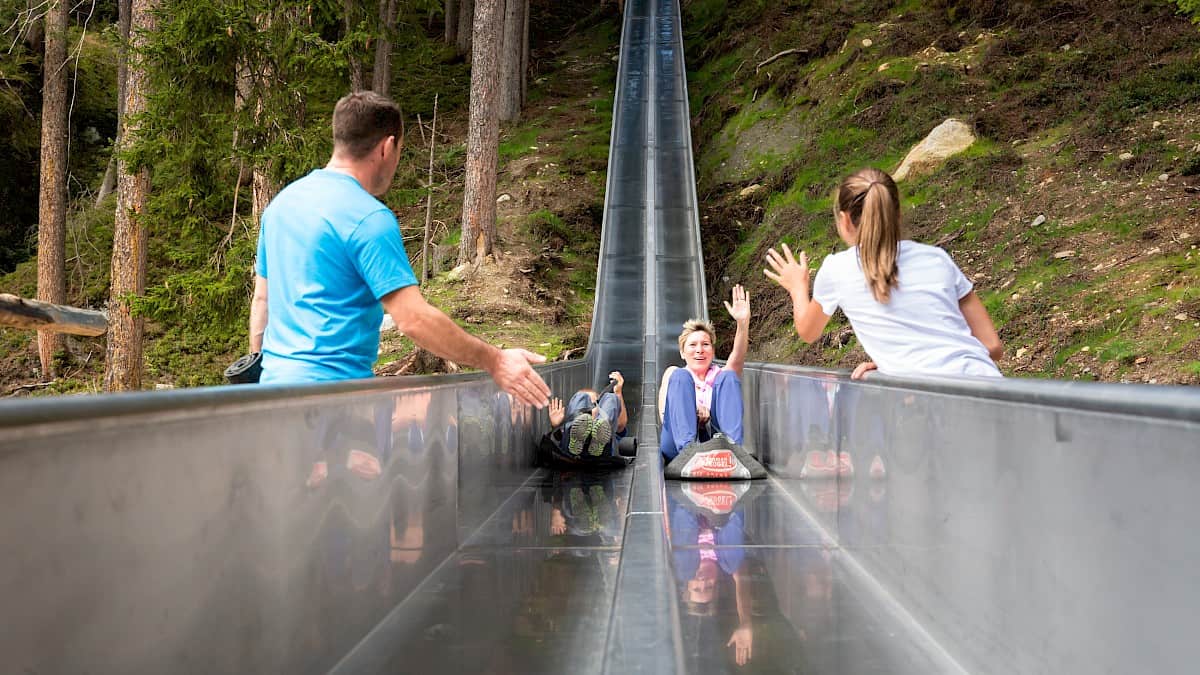 GOOD TO KNOW!
Use free of charge with a valid lift ticket, open whenever the Wildkogelbahn is running.
Mats for the slides can be borrowed at the Wildkogelbahn mid-station (rental fee: € 3.00).
Return mats at Gasthof Stockenbaum.
Minimum age: 6; Minimum height: 130 cm (4 ft 3 in)
Hiking bus
The hiking bus (chargeable) takes you from the end of the slide path at Gasthof Stockenbaum back to Neukirchen to the valley station of the Wildkogel cable car.
Pre-registration is sufficient one hour before pick-up:
Taxi Bergliebe
phone: +43 660 8080809