Hohe Tauern Panorama Trail
On eye level with Austria's highest mountains
The Hohe Tauern Panorama Trail starts right next to a true natural jewel, the world-famous Krimml Waterfalls, and leads you a total distance of 275 km ranging from 690 to 2400 m above sea level, a hike via the sunny side of the Salzach River Valley to Großarl taking 96 hours to walk. With average stages of roughly 5 hours and 15 km, the Hohe Tauern Panorama Trail is a perfect challenge for fit hikers.
Rated red, in other words intermediate, the clearly marked long-distance hiking path takes you along compacted trails which, in some cases, require a degree of surefootedness. But the breathtaking views from our local mountain, the Wildkogel, of the Klein- and Grossvenediger – "his ages-old majesty", as Salzburgers often like to refer to it – as well as the sight of picturesque Habachtal, famous for the only natural emerald deposits in Europe, are ample reward for all your efforts.
With every meter of elevation you gain above the valley floor, you come closer to your true self. Experience the liberating feeling as you stride onwards eye-to-eye with the highest mountains in Austria, enjoying the alternation between genuine mountain adventures and the comfort zone of occasional detours back to the valley. The Hohe Tauern Panorama Trail brings together all of this on 17 stages leading from Krimml Waterfalls to Großarl.
Facts & Figures:
Particularly pleasant: as a holder of the Nationalpark SummerCard, which you automatically receive when you stay at a partner business, after a strenuous stage you will simply be able to float down to the valley on the Wildkogel lifts, then ride back up the following morning to begin the next stage – with the lift ride included free of charge. A really convenient feature, especially on our stages here in Neukirchen and Bramberg in the Wildkogel area.
Naturally, trail-hardened hikers can tackle the 17 stages in one fell swoop on 17 consecutive days. But in general, you will probably want to pick and choose just a few stages during any one holiday and combine them with several relaxed summer days spent in the valley.
Facts:
17 stages
275 kilometers total distance
Gains: 13.889 vertical meters
Descents: 14.001 vertical meters 
Total walking time: 96 hours
Lodgings available in the valley and on the mountains
If you book through Trail Angels, luggage transportation is also possible
Opportunities to ride mountain lifts or book shuttle services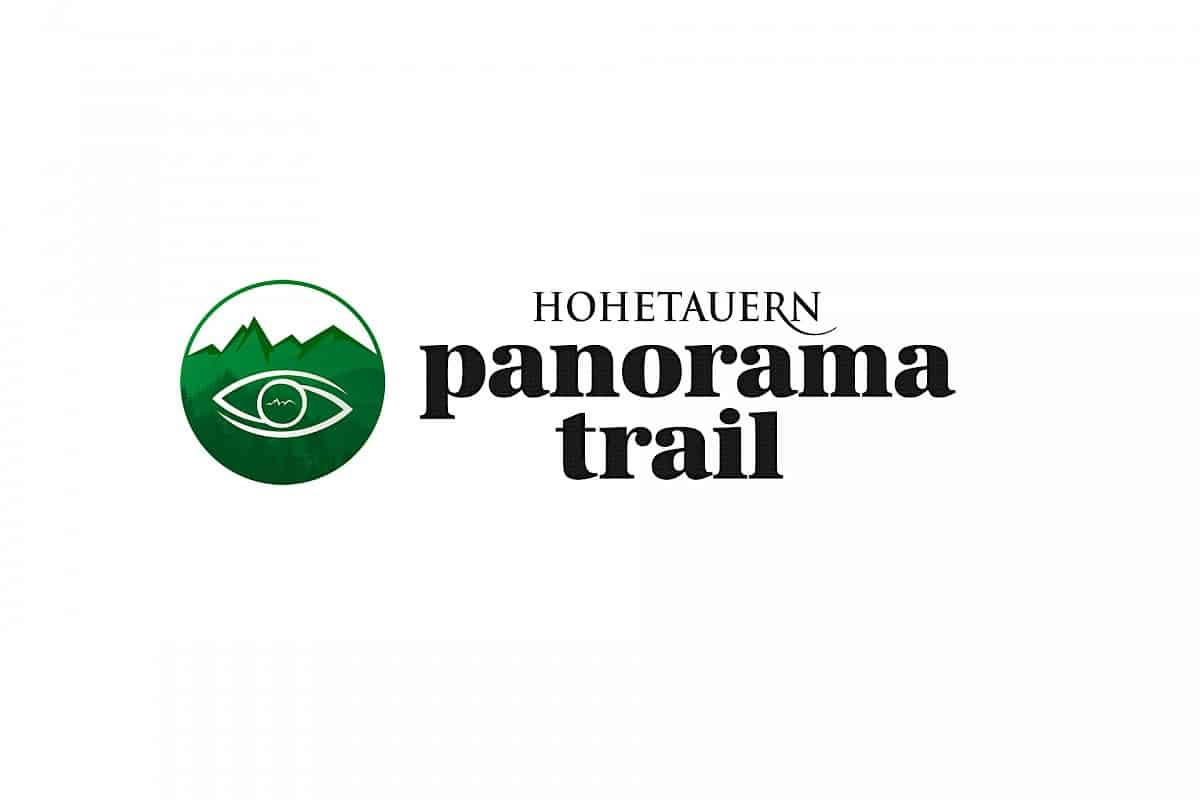 "Light" variant for newcomers to long-distance hiking – alternative routes
If you are not quite ready for the long stages of the Hohe Tauern Panorama Trail, you might want to satisfy your hiking urges on this new variant at moderate elevations. This easy alternative comprises four stages along the so-called Sun Path ("Sonnenweg"), a do-able hike even in bad weather or during the changing seasons. In addition, a perfect infrastructure including friendly huts and mountain inns provides hungry hikers with all the "creature comforts". This variant is ideal for a first taste of long-distance hiking. Or for families with children who don't yet have the necessary stamina. That said, the scenery on this hike is also quite fantastic!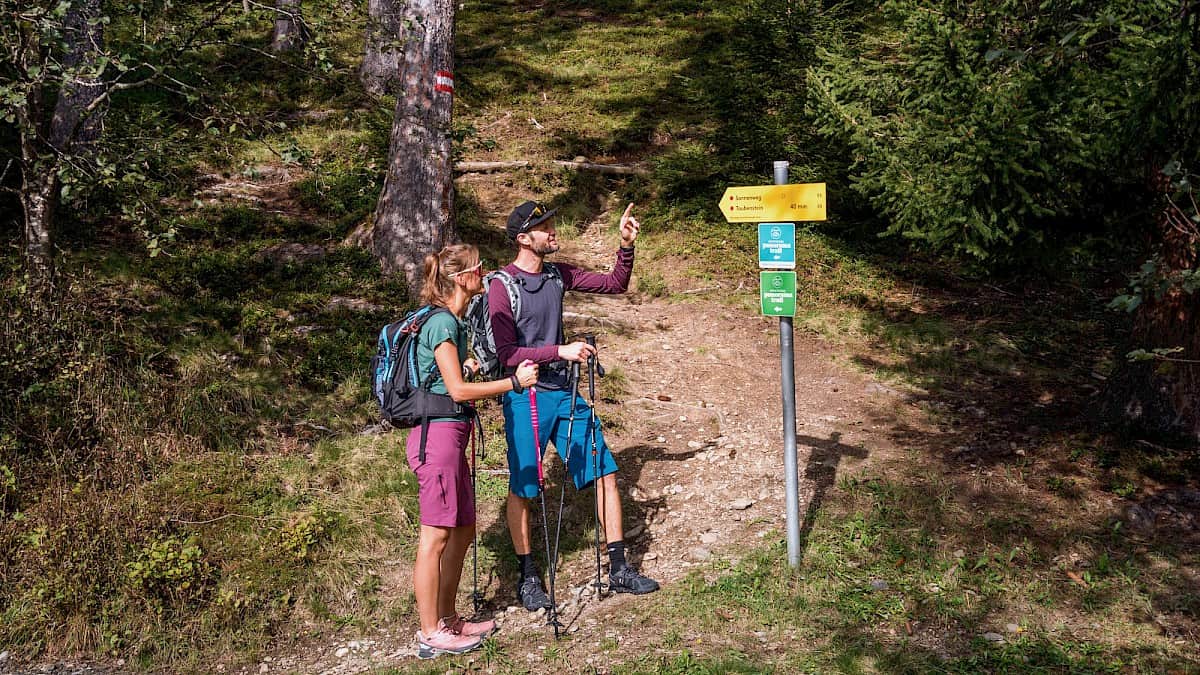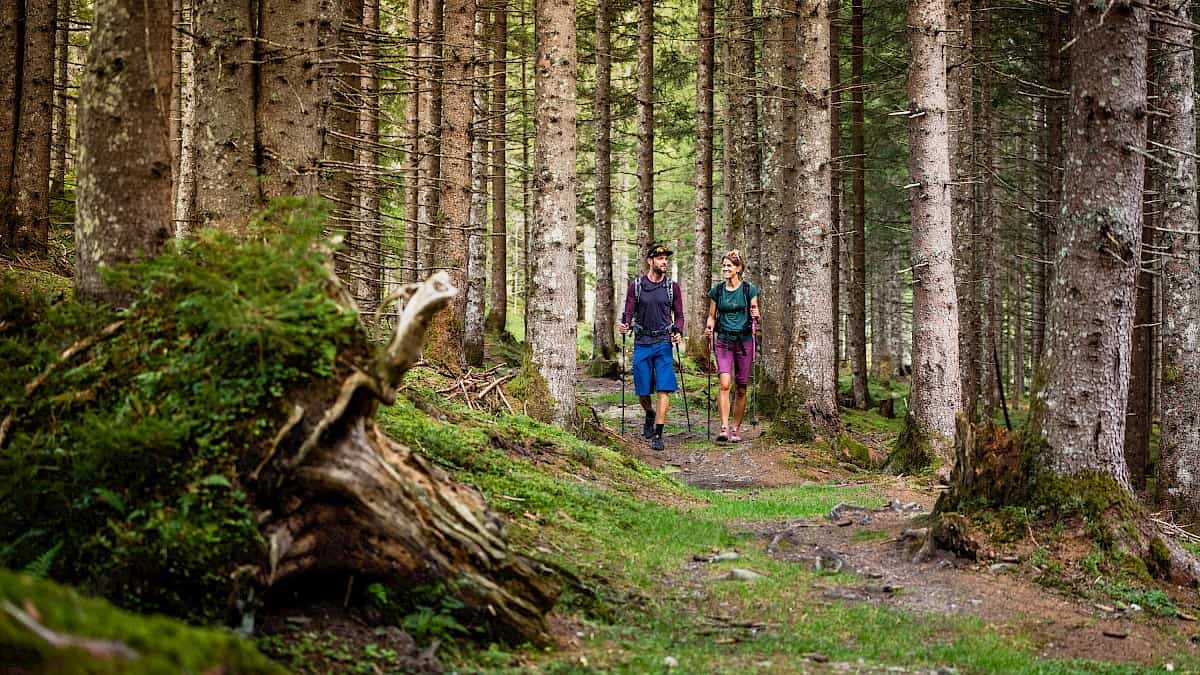 Your personal booking through "Trail Angels" offers you complete freedom
The "Hohe Tauern Panorama Trail" is aimed at ambitious hikers: The stages are generally rated "intermediate". We suggest booking through the platform "Trail Angels": This agency for sustainable tourism will take care of your every need during your stay as well as on your hike. Accommodation categories, length of stay, shuttle services and luggage transfer can all be customized to your needs. The "Hohe Tauern Panorama Trail" is clearly signposted. When you book, you will receive comprehensive map materials along with a tour guidebook with detailed descriptions. GPS data is available for free download.
Booking platform
FAQs - Everything you need to know about the Hohe Tauern Trail