Ski-bus timetable for the Wildkogel Arena
Arrival by ski bus or ski train
How do I travel to the Wildkogel Arena by ski bus or ski train?
Are you staying outside of the region, yet still want to spend one or several days enjoying some active outdoor sports in the family-friendly Wildkogel Arena ski area during your winter holidays? If so, we invite you to take advantage of our free ski-bus and ski-train service.
  A ski bus network in Neukirchen und Bramberg and a ski bus connection between Uttendorf and the Zillertal Arena ensure a rapid journey there and back for skiers and tobogganists.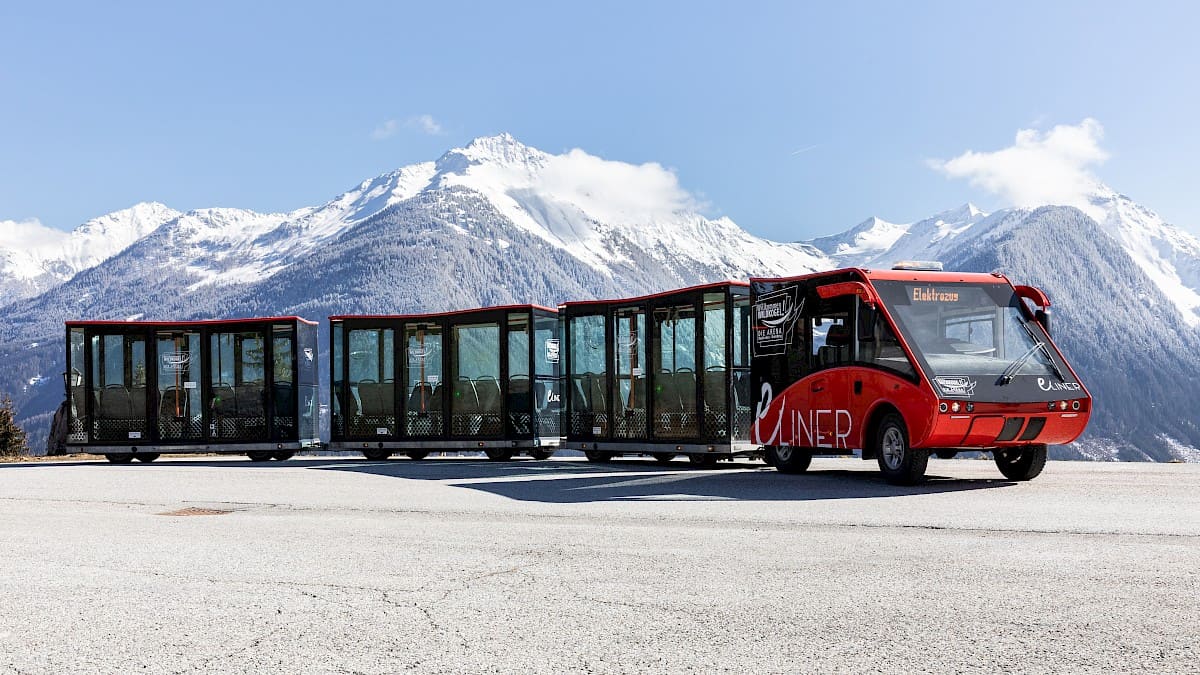 eLINER (E-train)
As of this coming winter season, the eLINER will carry skiers from the end of the valley run in Neukirchen "green and quietly" back to the valley station of the Wildkogelbahn. During the ride, passengers can enjoy the marvelous mountain scenery through the panoramic windows and catch sight of many of the pretty shops and restaurants in the town center. As a partner of the Austrian KlimaAktiv program, Wildkogel-Arena is sending a clear signal through the eLINER of its commitment to climate-friendly mobility.
Download ski-bus timetable
Stops for the Ski Bus
Stops for the ÖBB ski buses are close to the Wildkogel lift in Neukirchen. In Bramberg, you will get out at the Wenns bus stop, from where a local ski bus runs every 30 minutes to the Smaragdbahn lift. If you get off at Bramberg train station or in Steinach, you are just a 5-minute walk from the Smaragdbahn.