Skimovie and SpeedCheck in the Wildkogel-Arena
For greater skiing enjoyment and success!
Have your ski runs filmed by a special video camera and steadily improve your times - Is that something for you? If so, visit our Ski Movie piste, which begins next to Gasthof Wolkenstein. At the start-house, simply scan in your valid ski pass, then away you go - Your downhill run will be filmed and timed to the split second.
Afterwards, you can either view the video in your personal account using the free Skiline app, or watch it in the friendly atmosphere of the Racer's Corner at the mountain restaurant. There, all of the day's videos are shown on a big screen.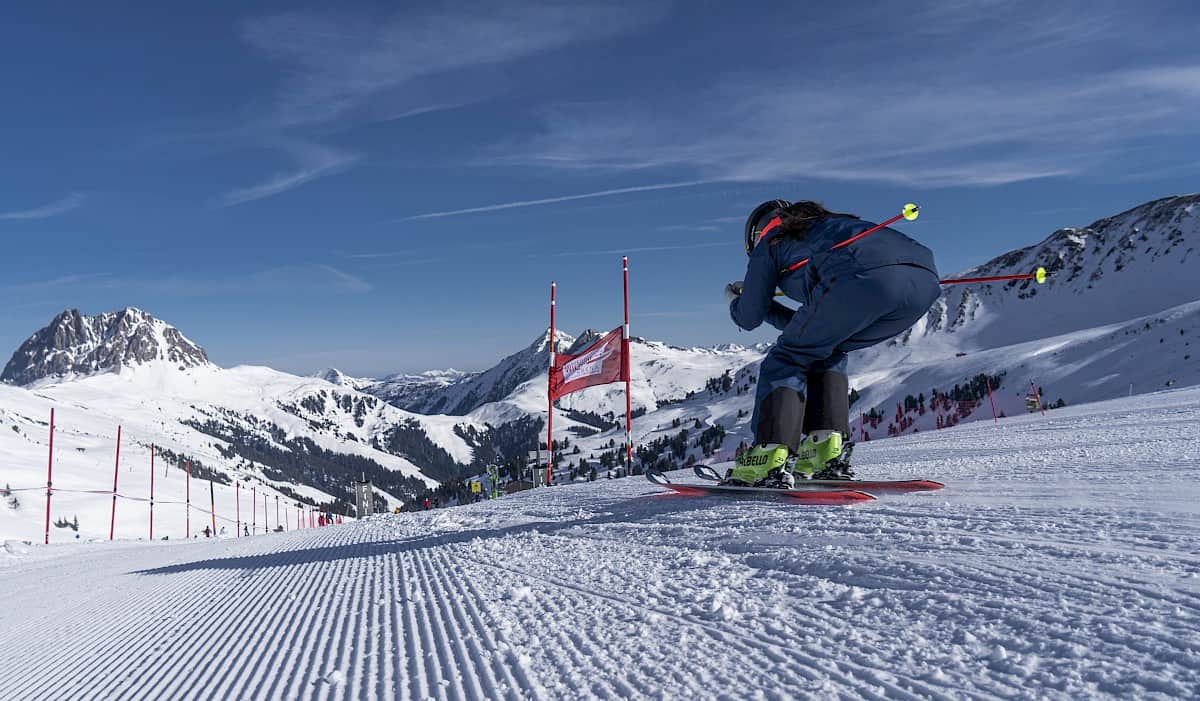 The SkiMovie hill in the Wildkogel-Arena offers you the opportunity to analyze and improve your race times and skiing style, or to show off your personal SkiMovie to your family and friends. We wish you all kinds of fun and action as you ride down the SkiMovie hill!
With your ski pass, you can also use the photo point which is located  right at the start of the race hill.
All data – such as photos, videos, distance and vertical meters skied, etc. – can be downloaded using the terminals at the two valley stations.
You can also find this same information online at www.skiline.cc.
Speed-Check
Thanks to the new SpeedCheck hill, the Wildkogel-Arena is the first ski resort in the region to feature all Skiline offers. Here, speed demons fight for those precious tenths and hundredths of a second.